QR Code Url
Yapily's knowledge article about QR Code Urls
This feature allows our customer's users to use an authorisation flow that can be completed on a mobile device which is more desirable as in most cases, the mobile flow is significantly smoother than the web flow. The steps to use this feature are quite simple. As with any other request for financial data or to initiate a payment, you must first execute one of the request in Authorisations.
In addition to the authorisationUrl, our users will also be able to use the qrCodeUrl which can be scanned by any qr code reader on a mobile device. In the same way that deep-linking is supported using the authorisationUrl, providing that the user has the corresponding mobile banking application installed on their phone, the qr code will open it otherwise the authorisation is completed with the bank through the browser: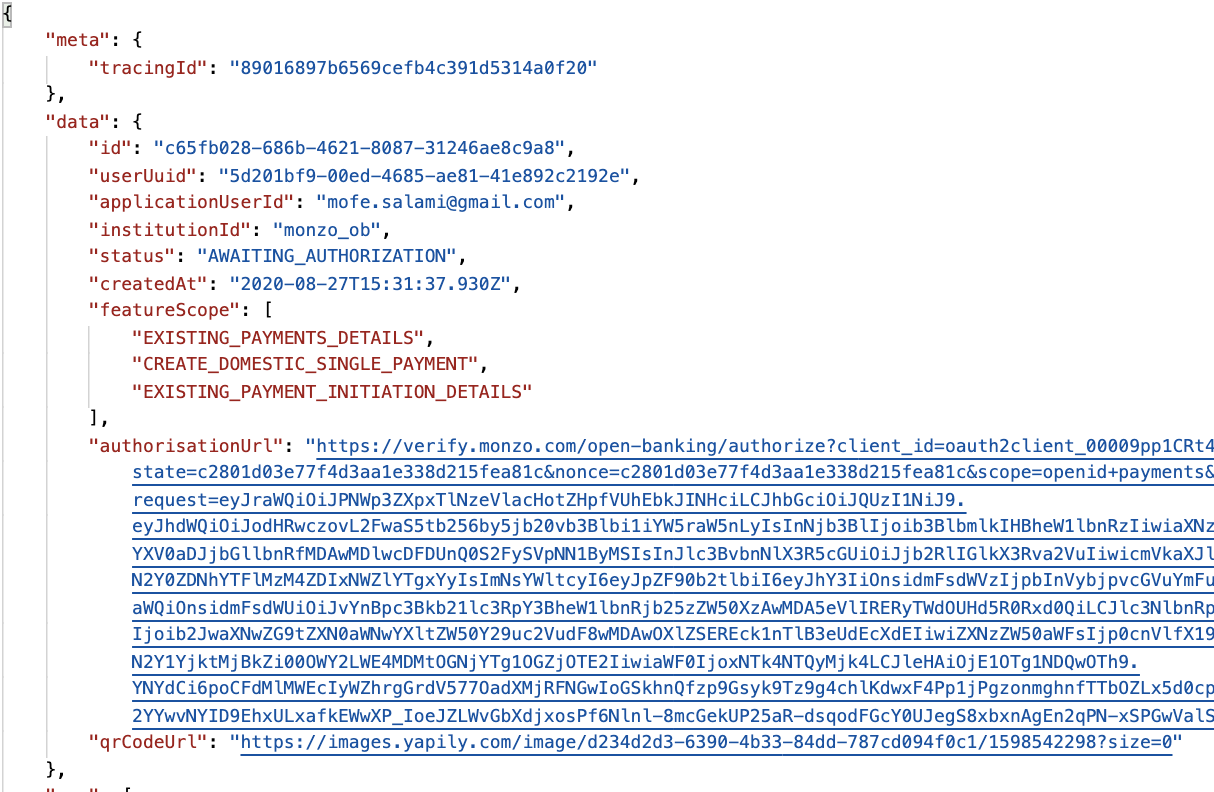 Setting the size
You're able to change the proportion of the qr code to fit your application by passing the size query parameter with the qrCodeUrl to set the width and height of the Qr Code in pixels.